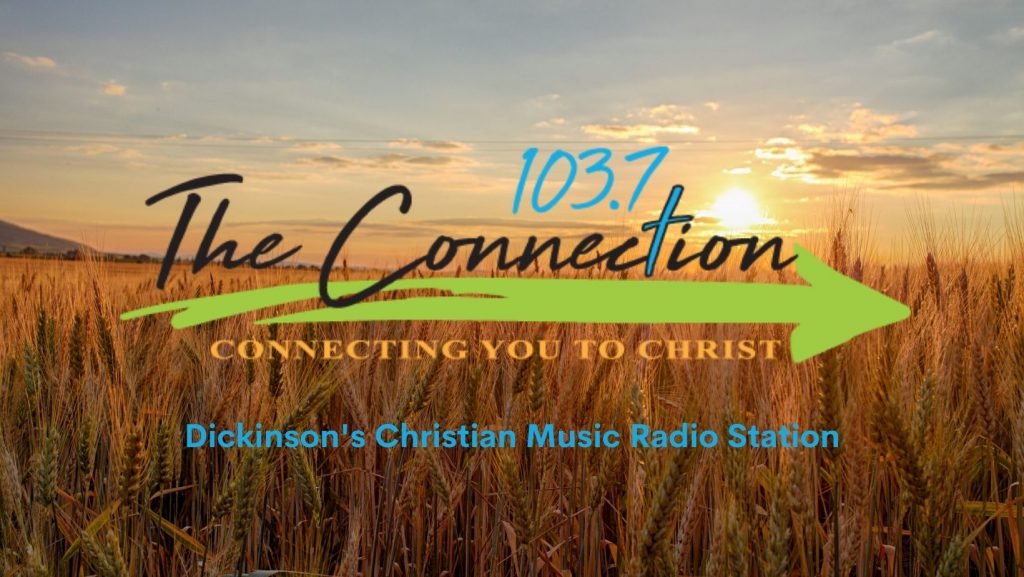 "Alexa, play The Connection Radio."
Download the skill on your device and stay connected. | DOWNLOAD THE SKILL


Help us keep moving forward
103.7 The Connection is a mission, given to us by the Lord with the sole purpose to connect people to Christ. Your generosity will most certainly help us to keep moving forward!
If you have any questions concerning our ministry, please leave us a message. We will be glad to tell you all about what we do and, most importantly, who we do it for. If you feel in your heart to donate, just go ahead and click on the button below!
Privacy Policy | Refund Policy
Connect with us!
Meet our Ministry Partners | Meet our Amazing Staff
Subscribe to get our newsletters as they are deployed! We promise not to send you any spam.
You can also give us a call at (701) 483-1037.
Write us at 2898 5th Ave. W, Dickinson, ND 58601
Facebook | Instagram

Here is where we change places… we hear from you! You can share your thoughts and suggestions, and even send us a prayer request. Just send us a message using the form below or give us a call at +1 (701) 483-1037. God bless you!